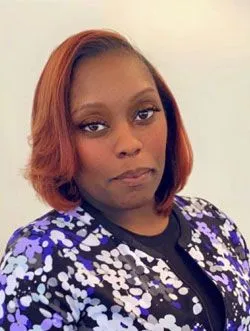 Tia Nelson is a licensed Medical Esthetician and a Certified Medical Assistant who has worked at Chevy Chase Dermatology Center as the Head Certified Clinical Medical Assistant since 2014. With several years of experience as a CCMA, Tia has extensive experience in a wide range of dermatological conditions and procedures.
Tia's passion is helping her clients maintain healthy skin and using products and procedures that are based on science to optimize each client's results. She enjoys consulting and educating patients about skincare, performing facials, and helping each client with their unique needs.
Tia offers a variety of treatments to make individuals feel and look great! Her goal is to provide clients with the highest quality professional services. Tia will offer teen facials, back facials, adult facials, eyebrow tinting and shaping, and chemical peels.